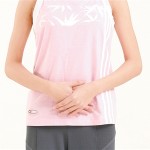 You might say to yourself how can your belly be a comfort remedy?  Well, I decided to deliberately place this blog entry under comfort remedies in hopes that we can begin to see our belly's as just that, our own internal source of comfort and alter how we view our bellies.  Often those of us with UC, CD or other gastric or digestive related dis-eases tend to disassociate ourselves with our bellies as if they are the areas of our body we are trying remedy and therefore are not in themselves helpful resources in our healing process.
Recently I had some pains in my belly, gnawing pains that came and went sporadically.  My first reaction was utter panic with the thoughts of the possibility of another flare and the fears of what that all meant.  I froze with these negative thoughts, but when I thawed out and allowed for my emotions to take a different path, I was able to take a step back and place my mind and heart center and I could see that this was a wonderful sign, a signal from my belly to me, a method of communicating.
I had been running around a lot, tiring myself out, not taking naps and coming to the table eating quickly.  I had not given myself a chance to slow down and relax nor had I been having the best sleep.  So it was inevitable that my belly would reach this state and in its gentle yet effective manner, ask me to take a step back from my routine and slow the pace at which I was going.  So I did and wouldn't you know my belly pains subsided.  It was my belly that gave me the comfort remedy, sleep and rest and I am all too grateful for it.  So what has your belly been encouraging you to pay attention to that could guide your healing process?