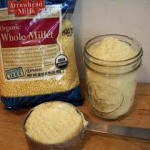 It seems to me as I look through my blogs that I have left out a most delicious food that is a part of my diet. The "Hardy Millet" I call it the "Hardy Millet" because it is by all means a wonderfully rich grain, the kind that beacons you to eat it especially on a cold morning filling and dense in its nature, most reminiscent to me of cornmeal or a good bowl of Irish steel oatmeal.
I eat it all year long and alternate it as my morning porridge with quinoa (see blogs on quinoa).  I take a bowl of millet and drizzle sesame oil or olive oil, some Braggs Aminos and or some kelp or dulse and I am ready for the day!  I also pair it with veggies for lunch or dinner.
Veggies that I find it really combines well with are kale, collard greens, carrots, sweet potato and most other root vegetables.  Mix it with a variety of vegetables and stuff it in a acorn squash and you've got a holiday treat! It's also a great way to serve a bowl of adzuki or other variety of beans as a chili.  It's an easy grain to prepare as it has the same cooking method as quinoa so you can make both in the morning and then enjoy them both for a few days.
So here is the basic recipe for preparing millet.  Share your suggested tips on how to further enjoy this hardy grain and let's make a meal out of it!
Soak and sprout as usual all grains.
Take 1 cup of millet to 2 cups of water.
Combine in a pot and cover.
Turn on stove to high, and allow to boil.
Once boils, turn off stove and let it sit.
Voila you've got your millet to enjoy!