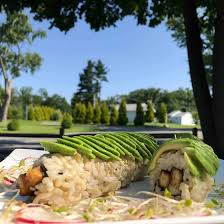 Happy Health Trekkers,
Hoping the season has found you in full light with the upward yin energy flowing make sure you find some time to cool down and balance that yang.
Can you tell the 2018 Macrobiotic Summer Conference has had its beautiful teachings within?   
Thank you all who have attended this year. We had a great turnout with our You Can Heal You…One Meal at A Time Virginia M. Harper lecture and cooking class. If you didn't get a chance to come, please feel free to be in touch with us via the YCHY website.
Look forward to a new blog to read in September.  
May you find yourself joyful in what remains for you this summer, be good to you with gratitude for it all.
In health,
Safara