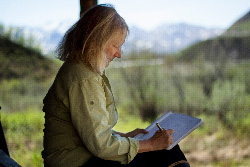 Good day Healthy Trekkers,
On this Sunday as I awaken later to a morning light quite different from the day before with the shift of our clocks, I can't help but ask "what time is it?" With the season as it has been here in the East Coast this time of year has given us  unseasonable high temperatures and prompted me early in fall to ask, "what season are we in?"  According to what I see predicted for this area we might have our first snow later this week.
What season are we in?  What time is it? This spells as unpredictability and sensed in our bodies and apparent in our actions.
When there is this sense of unpredictable nature around us it often  shows up within us.  We may find ourselves less able to concentrate on tasks to completion, or having to consider more factors in our decision-making, irritability may be apparent and a sense of despondency.  Our eating patterns may fall to the side of craving more of our taste bud favorites; the salty and sweet and we may find that our body lacking in energy for a full day.  This is completely normal and part of what makes for us to be graceful as the leaves in our own perfect descent into the season.
Rather than resisting this process, we do well to provide ourselves with more opportunities to check-in.  Have the gentle talks of self-reflection through a journal, painting, singing or whatever creative outlets call to you as a form of expression.  Make a date with a friend for your creative share time.  Define this as sacred space in your daily life.  I enjoy following online courses that support a 4-8 week self-reflection on an area of myself I seek to learn more about.
If there are communication gaps, hurdles to overcome in our processing we can support this  by taking the time to see what can be contributing to this.  Fall is the season of change and letting go to create the pathway to what may come.  Acceptance is key.  Letting go is key.  Slow steady progression is key.  We may want to rush and find that we make careless moves because of such. Ask yourself what areas of your life are you functioning in season and out of season and begin to make the shift.
Body cravings can be supported by balancing the foods you are consuming.  Oat groats can be made the night before using a crock pot.    Shift your sugars to molasses dark rich and full of iron this will curb having the sweet craving and be less dense than for example brown rice syrup. Add cinnamon and nutmeg to your oats and you have a full satisfying way to begin your morning.  You might find snacking during the day helpful.  You can add edamame to your day for snacks that will be satisfying.
Even as the temperatures may feel abrupt to change towards the colder temperatures of December, take these weeks ahead as an  opportunity to see how you can prepare yourself in a welcome respite for self-reflection. Reset your own clocks and create necessary grounding. 
We do well to approach this in the spirit self-growth and with mindful choices of meals prepare our body to invite what may ebb and flow in the season to be.  Knowing that we have created our own sanctuary within ourselves will help us to be able to shift with the unpredictable nature with more grace.   This will support us entering the approach of the indoors as our dwelling space for stillness that will nourish us inside and out.
In health,
Safara