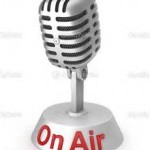 – PODCAST FROM SHOW AVAILABLE AT: http://www.welltalkradio.com/shows/gut-health
Hi Everyone,
I hope you are finding yourself enjoying your week with the fullness of the season.  Its been a rather unusual gift of a seasonal weather pattern here with temperatures in the 70 today which makes me happy.
Just wanted to share I will be ON-AIR:  with Avi Dresner and the WELL TALK RADIO show this week.  I will be discussing Gut Health.
WSBS 860 AM/94.1 FM:
Tuesday, November 10, 2015 – 9:05am
Hope to find you tuning in.  If you miss it no worries, there will be a podcast and it will also stream:
WBEC 1420 AM:
Sunday, November 15, 2015 – 11:04am
WHDD 1020 AM/91.9 FM – WBSL 91.7 FM – WLHV 88.1FM – WGHQ 920AM:
Tuesday, November 17, 2015 – 12:30pm
– See more at: http://www.welltalkradio.com/shows/gut-health#sthash.bWGUklvZ.dpuf
in health,
Safara