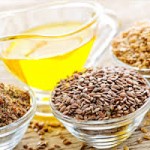 Hi Everyone,
I don't know about you, but the spring that has sprung is certainly a feisty one.  Snowed two times now.  Maybe she is doing a dance with winter.  Either way, the sun is a welcome and I am enjoying the bits of green emerging in and around the dark wood and gray bits of weeds.
We had our Table Talk 2 this week at the Ramsdell Library.  We began with a nice relaxing and centering opening to our gathering which led into our discussion:  Healthy Choice Swaps for Everyday Cooking.
I presented some plant-based alternatives to your everyday cooking to support digestive wellness.  I focused on oils, grains and sources of protein.  Suggestions on preparation methods, cooking tips and good digestive aids were also shared.  We then looked at some sample recipes and practiced some swapping while we talked about their own everyday cooking choices and what they may want to try out.
We had a chef in the group which was an added bonus, who shared on some of his favorite recipes and got some good ideas for incorporating these into his menus.
Here are some basics on what we covered.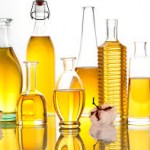 Oils- I focused on some basics like extra virgin olive oil (EVO) and sesame oil.  Each carries a different set of properties that when added to a cooking makes for a different flavoring.  EVO is a good source for lowering cholesterol an sesame is high I vitamin E.  When choosing which to use you may want to consider how well they stand up to heat and the type of dish you are making.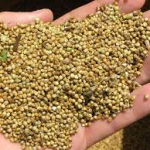 Grains- Generally the use of whole grains as part of your everyday cooking.  Whole grains are a good way to get health benefits with every bite.  Whole grains like brown rice with phosphorus expels toxins from the body.  Millet an alkaline grain can help bring the acid levels into balance and has the nice added property of helping bad breath.  Preparation- soaking grains prior to use is always a good idea.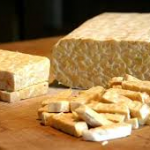 Proteins-We looked at alternative plant-based sources for proteins using soy that are easily digestible. Tofu is one that often gets either a thumbs up or thumbs down from people when they try it.  What I have found is it depends in large part on the method of preparation, flavoring and other foods that accompany the meal.  Cooking tofu is simple and versatile.
It is wonderful in that it adopts the flavor you add to it and can be used in its packaging of  firm or soft/ silk form which is great for dressings.  Tempeh (picture), a fermented cooked soybean you may remember me mentioning in Table Talk 1: Gut Health- where we discussed some food-based healthy forms of good bacteria.  The nutty flavoring of tempeh along with its meaty texture makes it a nice alternative to a pan-fried cast iron dish. Preparation: Steaming tempeh for 15 min prior to use makes it more digestive friendly.
A cooking tip on EVO: When choosing an olive oil- consider this-Sicilian based EVO is the lightest form of olive oil.
A digestive aid: Tamari vs. Soy sauce- this seems to always end up being a question of – What is Tamari and what is a difference between them?  Tamari is made from fermented soybeans and has very little wheat.  Soy sauce on the other hand is made partly from wheat.  So when you have the choice, go for Tamari.   As I always encourage- check labels for any added ingredients when buying pre-packaged goods of all kinds.
Well that's it for this week.  Hope you got a nice sampling of Table Talk#2. I do hope you will attend a workshop in the future for a more comprehensive listing and to join in the gathering together.  Sharing in a larger group allows for the diversity of culture and cooking modalities to be explored in a nice way.
Hope to see you for Table Talk #3 @ Ramsdell Library on April 2nd.  Discussion topic is Kitchen Prep Tips & Healthy Food Shopping on a Budget.  Make a brown bag lunch and bring a friend.
In heath,
Safara