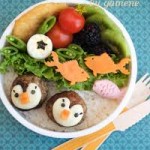 Hi,
Happy last of February with our extra 29th day makes it a Leap Year, bound for success so they say.
This weeks blog is an invitation to an event I am hosting  Spring into Health, a series of table talks on yes you guessed it my favorite subject: Gut Health.   Visit my Events Page for more details and directions.
For this blog however, I would like to give you a taste of the table talks.   Its free, and open to the public, but seeing as many of you may not be local I thought to share it with you. In blog posts to follow I will offer more detailed information covered in this event.
Here is a preview:
Table Talk 1:
March (5th) Digestion Friendly Gut
Discussion will include probiotic, foods to incorporate into your diet and lifestyle practices.  This table talk will give some basic information on what are probiotic and where are some of the best resources for this in our diet.  Many of us think probiotic and think of the "live active cultures" described on labels for yogurt.  However, there are many other sources of probiotic of which can be much more benefice in their delivery as they do not contain any added sugars or preservatives.  Come join me to learn the number of benefits to probiotic and some overall good lifestyle practices to maintaining a good gut.
Table Talk 2:
March (19th) Health Choice Swaps for Everyday Cooking
Learn basic alternatives for oils, grains & proteins to use in cooking. Review sample recipes. Bring your own standard recipes and I will offer alternatives for ingredients and preparation.  In this table talk I invite participants to come and dive into the kitchen and see what their cooking and how to make it healthier.  Suggestions will be given on cooking oils, good sources of easily digestible proteins  and grains that can be both protein rich and high in their alkalinity properties.
Table Talk 3:
April (2nd) Healthy Food Shopping on a Budget & Kitchen Prep Tips
Feeling overwhelmed in food department? Get money-saving tips on healthy food shopping with a budget. Learn what to look for in the supermarket, what to buy in bulk and how to store items in the kitchen for lasting results. Learn time-saving kitchen tips and easy healthy preparation methods to creating a meal and what to do with leftovers. Healthy Food Shopping on a Budget & Kitchen Prep Tips Guide Sheet will be provided.  This table talk will give you the opportunity to discover that it doesn't take a trip to Whole Foods Market to get your healthy picks at the supermarket.  Gain valuable tools for what to look for on shelves and way to save money when choosing products.  Kitchen prep tips will be offered to
Table Talk 4:
April (16th) Easy Prep Snacks for Kids & Adults
Learn about snacks on the go for kids and adults. Try a sample of delicious cinnamon raisin mochi waffle cake while you learn about this and other easy snack recipes.  This the final table talk will be scrumptious along with informative.  Recipes for snacks children and adults alike can enjoy will be shared.  Learn some basic swaps for your everyday snacks for the kids.  Learn how to turn a vegetable with a dip into a great nourishing and taste treat.
So, bring a brown bag lunch and learn about key tips to good gut health.  If you can't be there in person, stay tuned for blog posts to follow.  Remember blogs are posted bi-monthly.  Next one:  March 13th.
In health,
Safara